Choosing the Right PAC DOG Training System
---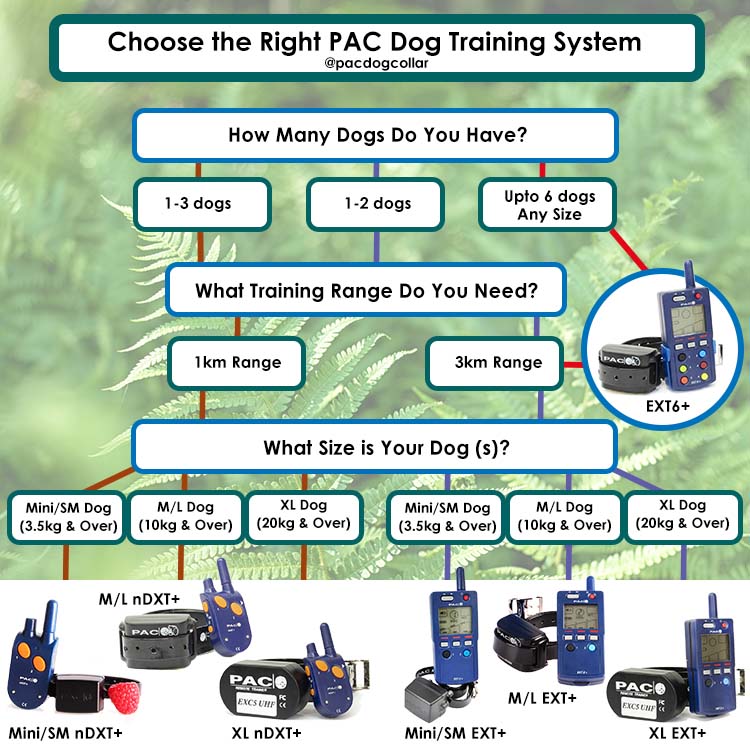 In order to choose the right remote dog training collar, there are few things to consider namely;
. How many dogs you wish to train
. Their training needs and the range you may need
. The size of your dog(s)
We supply electric dog training collars for Miniature/Small, Medium/Large and Extra Large Dogs with models from 750m to 3km range.
All our systems will control 2 dogs, and some of our systems will control up to 3 dogs and up to 6 dogs, giving lots of great options for combinations of dog pack sizes.
If you require further information or have any questions or concerns please reach out to us via our many contact options here.
---