How Can I Keep My Dog In The Garden?
First, Keep Your Dog Safe Outside with these Top Tips
Leaving a dog outside unattended is, generally, considered safe if it's for brief periods of time.
Check the weather, you should never leave a dog unattended outdoors for prolonged periods of time.
Make sure they have plenty of comfortable and accessible options to protect themselves from all types of weather extremes, be they hot or cold. Its good to know short-haired dog breeds are generally more uncomfortable in cold weather, while long-haired dog breeds are generally more uncomfortable in hot weather.
Give your dog plenty of water. In hot weather, dogs will need to drink even more water. (Keep your dog cooler in hot weather by adding ice to their water bowl).
Dogs need exercise every day in order to stay physically and mentally fit.
In addition to exercise, dogs need time to play. It's good for their minds and bodies. Leave toys outside to entertain them like chew toys. Don't forget to spend some time with them throwing a ball or stick.
Avoid tying or chaining your dog. A dog can easily sustain an injury by getting tangled up in a rope, leash or chain. Dogs left tied up or chained outside frequently have built-up energy and aggression.
Second, Consider a Pet Containment System
Dogs love spending time outdoors, but in reality, you may not be able to walk your dog for as long as they need. If you live in a home with a fenced garden, you can let your dog spend time outside every day. However, not all of us can afford or build fencing solutions around our gardens to enclose a dog. Different dog breeds jump different heights, and you can't rule out a dog digging to try to escape. Where there is a will there is a way!
A Pet Containment System is an ideal solution to help confine your dog and help your pet identify the boundaries of the garden. Decide on an area you wish to contain. The Boundary Wire can be installed by laying over the ground, buried 2-3 inches down, fed through a hosepipe, tacked to an existing fence or through a hedge. Next, find the right-sized collar for your pet (or pets), and most important, follow our step-by-step training guide to introduce your dog to the system.
As the dog nears the boundary wire the PACDOG collar gives a tone only pre-warning followed by tone & static stimulus, the levels of static stimulus automatically increase as the dog approaches the wire. Once the dog has had the static stimulus a few times the tone alone will let it know he is nearing the boundary and he will stay away from it, keeping your dog close to home. It's important that you spend time with your dog, so never leave your dog outside for prolonged periods of time without proper supervision and attention. Giving your dog a fun and safe environment to play in, they can have plenty of unsupervised outdoor time and exercise right outside your front door.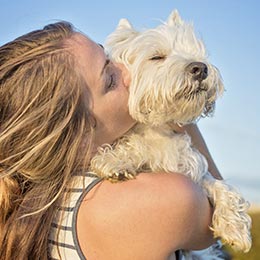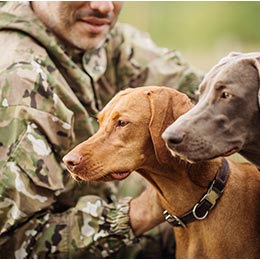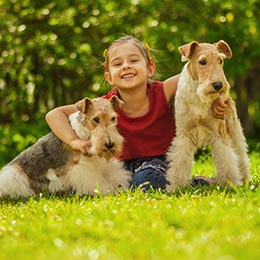 Give your Pet the freedom they deserve.
---